Everyone's taste in music varies, obviously. That's why I brought some esteemed colleagues along for our first annual year-end Music Picks List(s). With me are A:42, Phil Torpey aka Skill Laimbeer and the young homie, James Rumsey, who currently works at Zebedee's and plays in a local punk band called White Slave. (Be on the lookout for more articles from James in future issues of the print Demencha, as well). For this post, the four of us compiled our respective favorite 10 recorded music works that came out in 2010, whether they were albums, songs, mixtapes, DJ mixes, EPs, b-sides, compilations, etc.
I'm not going to go out on a limb and make any sweeping generalizations about mainstream music that came out in 2010 (however, I never really caught Moombahton fever, and dubstep is starting to become a genre of "obnoxious noise" as a friend put it recently), but I will say that 2010 was pretty solid regarding local music. Since local music is our bread and butter, it was only right for us to put on for some KC-based artists by means of our 2010 Music Picks. Let's get into this already…
1. ONRA FEAT. REGGIE B – "HIGH HOPES"

This, definitely Reggie B's most danceable song yet (and yes, I'm comfortable calling it his song), saw release on Paris-based producer Onra's Long Distance EP earlier this year. Reggie says that when he traveled to LA in the fall to perform at Low End Theory, the crowd response was tremendous when he took the stage and performed his vocals alongside Onra. Not bad for a KC-based, Topeka, KS-native.
2. MUNGO'S HI-FI – "BAD FROM" RIDDIM

Mungo's Hi-Fi is a Scottish production team on the cleverly named Scotch Bonnet label. Their last LP was 2009's Sound System Champions, but they released a dancehall riddim in 2KX in a series of 45s, Jamaican style, with various toasters and singers. I hadn't heard of any of the vocalists, because they're probably all from the UK. The riddim begins as one-drop roots reggae, incorporates tinges of dubstep bass, punctuated by a dancehall breakdown where you want it, all blended seamlessly.
3. ALABAMA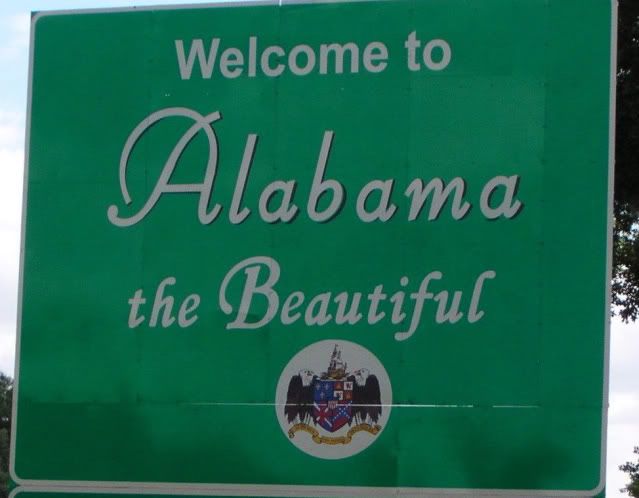 DOWNLOAD HERE:
http://www.dirtyglovebastard.net/?p=32016
G-Side's "Back 2 The Future" was released sometime last February. Since then, they along with pretty much every rapper from Huntsville and points beyond in Alabama have dominated my year like rappers from New York did in 1995. There is something truly special, unique, and importantly authentic happening on the Roll Tide side, and a sentence or two won't do it justice. Instead, check out the excellent but still lacking DGB mix for a primer, and maybe I'll see you at the record store on 1.11.11 for One…The Cohesive Album.
4. DER TODESKING – AGENTS OF CHANGE 7″


http://www.myspace.com/dertodeskingkc
These locals sound like a more metal Pissed Jeans, which isn't to say that they are unoriginal. Quite the opposite, actually. Heavy riffs and a solid rhythm section. The B-Side "Beating a Dead Horse" is just a masterpiece, and they even threw in a locked groove at the end, which I thought was a really nice touch.
5. CHEMICAL BROTHERS – "SWOON"

Awesome video. Awesome Song. Watch, listen and let go. This is from the Chemical Brothers' 2010 album, Further, which I still unfortunately haven't heard.
6. CEE-LO GREEN – THE LADY KILLER


By now, everyone knows the hit "Fuck You." I don't care if that song gets radio play with some tame edit or not, this just proves the internet supersedes radio and has savedthe once-endangered music video. I love "Fuck You" because it makes up for Beyonce's detestable, manipulative bitch anthem, "Single Ladies," in the lexicon of American musical influence. The LP is full of other killer tracks, one of my favorites being the second single, "It's OK," which has its own grown & sexy video. Biggest complaint, the "Fuck You" 12″ cost me $12 and the full LP isn't available on vinyl.
7. FORWARD SOULS (D'ANGELO/MARK RONSON, FLETCHER)

There was no way I would have heard these excellent tracks without Southern Hospitality and Nathan Readey, so thanks guys. There is so much that could have gone wrong on paper with "Glass Mountain Trust" given the parties involved, but it's a song that transcends everything you know about both artists and genre itself. Tampa's Fletcher has popped up on a couple of tracks this year, but this unmixed voca-pella (no McFerrin) is perfect – and still has a death grip on my daily brain activity.
8. SUCKED DRY – 2010 TAPE

http://www.myspace.com/suckeddry
Solid KC Powerviolence. Super fast, super mean. Don't miss these guys.
9. CHRISSY MURDERBOT – WEEK 24: GHETTOTECH MIX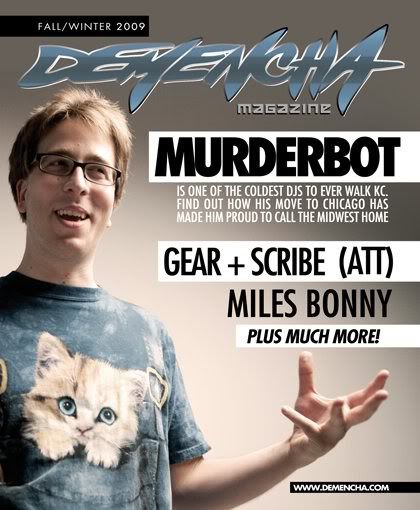 DOWNLOAD HERE:
http://yearofmixtapes.blogspot.com/2009/11/week-24-ghettotech.html
Murderbot's assault on all things hood and uptempo. Here, he dropped more bombs than bullshit, executing mixes with surgical precision. This mix single-handedly turned me on to an entire genre of Detroit dance music.
10. LEONARD D.STROY & KUTTY SLITZ – THE LENNYSLITZ PROJECT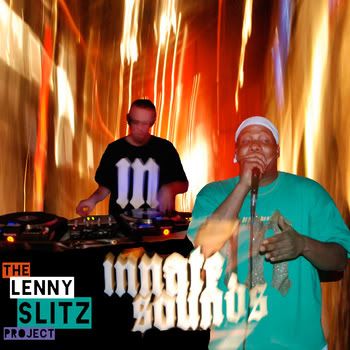 DOWNLOAD HERE:
http://www.leonarddstroy.bandcamp.com
Lenny D has been balls-out, on one, grinding since last year. After producing the grimy beats on Ces Cru's 2009 album The Playground, he released this free-to-download project with Kutty Slitz aka General Ali, who was Ces Cru's founding member prior to his lockdown for the past six years. Slitz must have written a lot since, because this came out in a hurry. It's a no-skip-button-necessary project that bleeds honesty over beats like you've never heard. Also check out Lenny D's work on the Deep Thinkers Make It Quake, and write Kutty Slitz at:
Sterling Brown #1030946
Moberly Correctional Center P.O. Box #7
Moberly, MO 65270
11. DR. DELAY – GALACTIC CONVERTIBLE MUSIC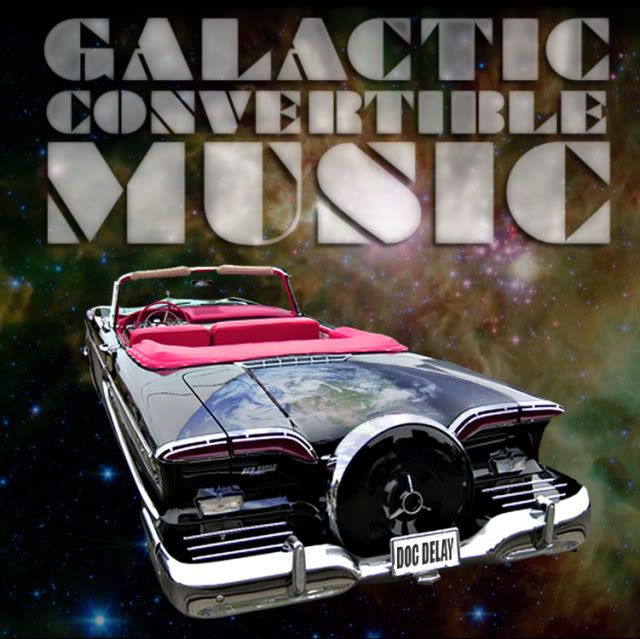 Galactic Convertible Music by docdelay
A collector and DJ of some esteem, every mix this guy puts out is something to behold, from Psycrunk to Rajaz Meter. GCM was released as a sort of companion piece to Delay and Sean Manchee's Galactic Hot Tub Music, but Delay's sole control of the former renders it more complete front, back, and side-to-side than the latter. Expect refixes, remixes, Dr. Who, and a slow, satisfactory ride.
12. OFF! – FIRST FOUR EPs


http://www.myspace.com/off
Veteran of Black Flag and the Circle Jerks, Keith Morris, delivers some classic no frills punk rock…again…in his newest band OFF!. If you're into that original California hardcore sound you should check this out.
13. DJs IN THE SKY/VA – BEACH DISCO SESSIONS VOL. 1 [NANG034]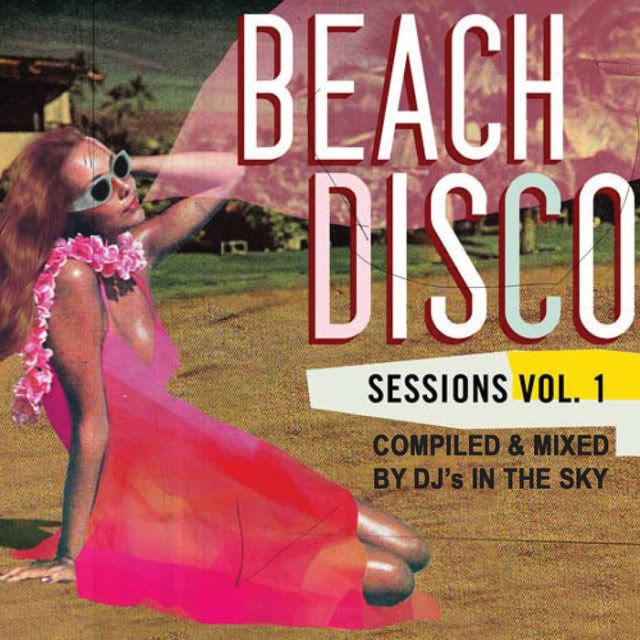 DOWNLOAD HERE:
http://www.feelmybicep.com/2010/06/25/beach-disco-sessions/
This mix was my nice-weather anthem for 2010's summer months. Jam-packed with juicy, lovable grooves, this set is perfect for many occassions.
14. KING CITY THIEVES

They don't have anything recorded, but I had to mention them because I haven't really given any credit in the past 2-3 years to any Kansas City punk band that doesn't include Chris Seymour, formerly of the Skate-O-Masochists and Shred Scare. I just haven't heard any other bands in KC I'd bother calling punks. The KC Thieves aren't so much teenage skate-punk like the Skate-O's or metal-laced thrash like Shred Scare, but pretty straightforward American punk rock for those of you who like to push your friends, pump your fist and lose your voice.
15. SYMPHONIC FOUR – "WHO DO YOU THINK YOU'RE FOOLING" (via EASTOFGILLHAM.BLOGSPOT.COM)


DOWNLOAD HERE:
http://eastofgillham.blogspot.com/2010/06/symphonic-four-who-do-you-think-youre.html
You should go to DJ Just's blog and learn more about records. There's even some Grand Funk there. If you don't know who DJ Just is, you should learn more period. Really though, this was my favorite old joint that I heard this year via comebody else – sweet soul from St. Louis with not-so-subtle freakout moves thanks to the backing band.
16. STREET LEGAL (AKA BUTTHAND) – DEMO '10


http://www.myspace.com/streetlegalkc
(Temporarily?) disbanded KC favorites offered up some really, really solid melodic female fronted punk with their '10 demo tape. Upon listening to this a little closer I realized that the guitar work is really phenomenal and the drums are pretty unusual (focusing more on the toms than the standard punk hi hat and snare attack). This is refreshingly different.
17. BIG BOI – SHUTTERBUG (JACK BEATS REMIX)

DOWNLOAD FULL 320 HERE:
http://www.undertheradarmagazine.co.uk/2010/09/this-goes-out-to-all-my-playaz-in-back.html
Youtube description read on June 26th, 2010, "Taken from the BBC Radio 1 Essential Mix live from Glastonbury 2010… Annie Mac pon the decks. A fantastic new remix from the production duo of Beni G and Niall… known as Jack Beats. I do not own this material, I am merely offering people the chance to preview the tune. DJs do not bother ripping this and using it in your own sets… it's recorded live, you'd be an absolute melon to attempt it." I didn't even know the mp3 existed until yesterday. Download and bang out!
18. RADIKAL GURU – "WISDOM DUB" & "ROCKERS DUB"

I love dubstep. No wait, I love about 10% of dubstep, the rest is garbage from people that would otherwise be doing UK Garage and jumped on the bandwagon to make some techno bullshit. Radikal Guru is a producer from northern Poland, living in Cork, Ireland, who I love because of his commitment to keeping the dub in dubstep. He also released a 12″ for "Kali" b/w "Champion Sound" & "This Applies" and a superb remix of Dreadsquad's "Caravan" in 2010. If you like Lee "Scratch" Perry and you like dubstep, check this out.
19. GREG ENEMY – "MUGGSY BOGUES"

The rather slight rapper/producer in penny loafers just casually turned on the flamethrower for this cut, utilizing the ghost of NBA past's favorite little big man (sorry Spud) as an ample metaphor over this snapping-ass beat. Miles Bonny's sparse video treatment only reinforces the flyness. On this strength, it's difficult not to anticipate Enemy's 2011.
20. NATURE BOYS – DEAD DOG LP

This is the first recording (at least that I know about) from Nature Boys, a KC band. As a power trio they leave no gaps in the sound, which is usually the problem I have with three pieces. This record is full of dark songs, cool harmonies, and some nice lead guitar work. They even do a traditional celtic song, which kind of suprised me because I didn't even realize that it wasn't a Nature Boys original.
21. DOUG SURREAL – BADMAN MINI MIX


DOWNLOAD HERE:
http://www.mediafire.com/?9wy55kgvvugqb9l
Yes, I went through the trouble of uploading this to mediafire for you. Why? For one, finding a download link for this mix can get kind of hairy, even on the Badman Press site. Two, this is one dubstep mix to get lit to. The bong-gurgling basslines throughout probably pissed off my old neighbors quite a bit over the summer. After hearing Doug Surreal & Jamal's "What More Can I Say" promo track from their new EP, I'm pretty confident in calling Doug Surreal my favorite dubstep DJ/artist at the moment. Also, shout out to DJ Shad for introducing me to this mix.
22. BIG BOI – SIR LUCIOUS LEFT FOOT, SON OF CHICO DUSTY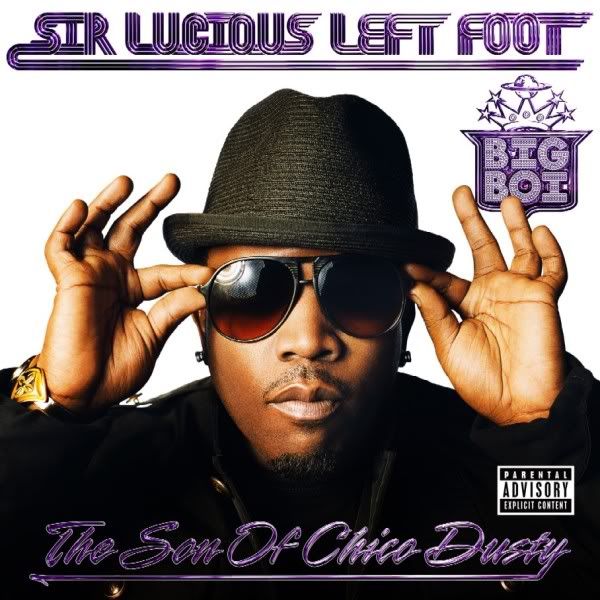 Big Boi's definitely following the OutKast experimental tradition by having an album full of songs that are all different, yet somehow still sound cohesive. He's already got music videos for damn near half the LP on VEVO so go check 'em out. I guarantee your favorite track will be different than mine. Don't watch the video for "Follow Us" or you'll realize you're listening to some crappy indie rock band and like it less. The best beat for my money is "You Ain't No DJ" which should fuel the debate over whether Yelawolf is any good.
23. GRISLY HAND – SAFE HOUSE LP


I don't usually groove on country, and I'll even admit that I picked up this record just because I knew this band was full of veterans of the local punk scene. This record is phenomenal. With songs ranging from fun, danceable country to heartfelt songs of love lost.
24. INTUITION & VERBS – "TOUCH THE MOON" (PROD. BY FUDD)


pictured: verBS @ The Jackpot in Lawrence, KS (summer 2010)
DOWNLOAD HERE:
http://www.divshare.com/download/11425258-915
verBS (LA) hooked me up with his Progress EP when he came to Lawrence to do a show with MURS at the Jackpot over the summer. This "Touch The Moon" track contains one of my favorite choruses yet, and definitely my favorite hip hop chorus of 2010.
25. QWEL & MAKER – OWL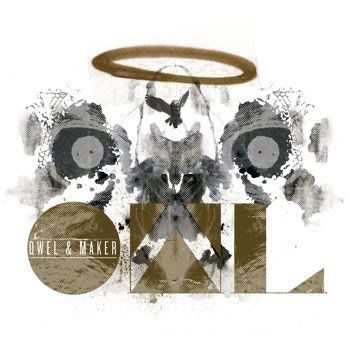 Once upon a time, Qwel was one of my top 5 favorite active MCs. No one makes multisyllabic raps sound more casual than Qwel. Then he got all weird and psycho Christian. I don't mind people putting religion in their lyrics if it's a part of them but enough is enough and preachy is annoying, especially to an atheist. Anyway, he seems to have found a happy medium on this album, and Maker's compositions are thorough enough I'd still recommend the album if it was all instrumentals. This is not hip hop for stupid people.
26. BIG KRIT – KRIT WUZ HERE


It seemed like a lot of young cats were carrying the torch for Pimp C this year, including fellow Texan L.E.S., but no one lit it up quite like Big KRIT. This is the record that led to a mid-season Def Jam deal for Meridian MS's only son, and for good reason – KRIT cooks familiar soul with a distinct backwater aroma and lays down verses with the confidence of someone who's already felt failure; or as Pimp C would say, it's straight "country rap tunes."
27. SCHOOL JERKS – 7″

http://www.myspace.com/schooljerks
Real raw Toronto hardcore. Fast, noisy and mean. Vocals that sound like a snot-nosed kid throwing a tantrum and a fast band. These guys are killer.
28. KANYE WEST – "ALL OF THE LIGHTS"

Kanye continues his assault on big-room hip hop. Nuff said.
29. HEARTS OF DARKNESS – S/T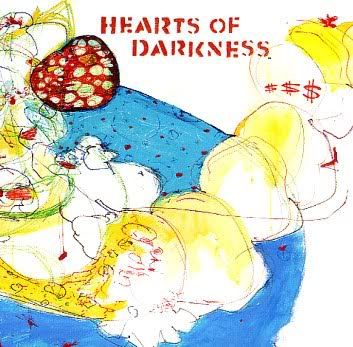 Kansas City afrobeat orchestra Hearts of Darkness have come a long way from being a rather token hip Fela Kuti cover band. This LP of original tracks dispels that impression by showcasing their emphasis on superior musicianship. Perhaps more illustrative of this priority is the fact that they seem to be usurping every talented musician in town with their ever-growing cast of, at last count, nineteen people. Of course they'll probably hit twenty by the time this is published. Still gotta see HOD live for the full effect.
30. BLACK GRASS – BLACK GRASS (via DJ SHAD)


DOWNLOAD HERE:
http://www.divshare.com/download/13633896-4a6
In a year where my record buying took a mellow dive, I was still thrilled to come up on a lot of amazing old music. I bought a lot of it from now-STLien DJ Shad, including this semi-gospel soul album from Black Grass, who was affiliated loosely with Leon Russell. Simply put, tracks like "Burnin' Love" are what keep me with one foot in the past when it comes to consuming music, and Shad's presence will be missed in KC whether you're at a club, at a show, at home listening to the radio, or fiending for some records.
31. DROOLING SLITS – TAPE


http://www.myspace.com/droolingslits
When I used to think of high school punk bands, I think of three chords, whiny vocals, and just awful musicianship. The Drooling Slits changed my way of thinking. These high school punks from the KC 'burbs are phenomenal. No frills, short songs, great vocals, and a feeling of remorse for not being this cool when I was in high school…or maybe even now.
32. NESTO THE OWNER – "MAN IN MY CITY"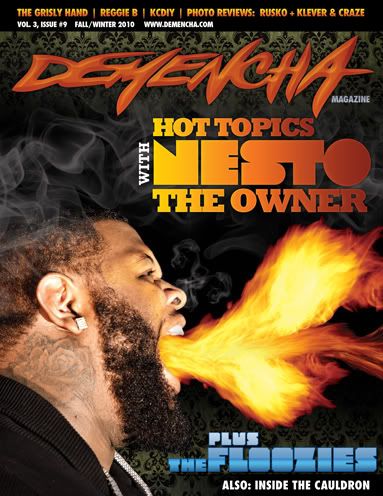 DOWNLOAD HERE:
http://www.mediafire.com/?a9jomfpdvb13s10
Off his Career Killer 2 mixtape, this was my favorite rap song out of KC during 2010, closely followed by a number of tracks off Kutty Slitz and Lenny D's aforementioned record in this post. For a more recent verse from Nesto wherein he truly goes off, download Tech N9ne's new mixtape presented by XXL Magazine right here, and check for Nesto's feature on the title track.
33. GHOSTFACE KILLAH – APOLLO KIDS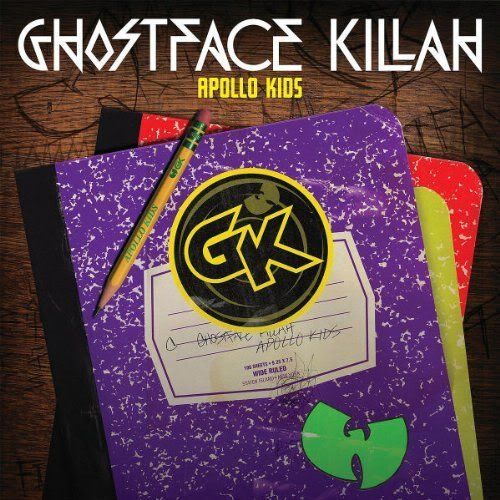 Ghostface is the only rapper still fully committed to breaks. I haven't listened to this album all the way through, but I don't anticipate anything different after nearly two decades of unparalleled consistency. Trying to find info on this album is difficult on the internet due to the song "Apollo Kids" from GFK's Supreme Clientele in 2000. But it's Ghostface. Buy it. Duh.
34. STIK FIGA & ODDISEE – FROM THE TOP EP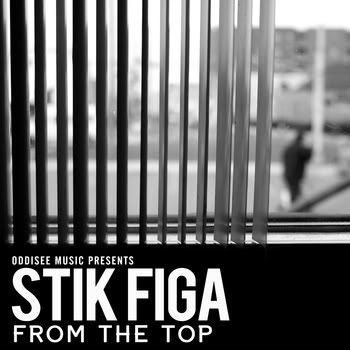 PURCHASE HERE:
http://oddisee.bandcamp.com/album/from-the-top-ep
Fans of both Stik & Oddisee had already seen flashes of their undeniable chemistry with "What's Crazy" and "Kansas Bay," but this pre-Christmas treasure felt much more fully realized than its five tracks reveal at first listen. Honest raps and lush production aren't respectively anything new for these dudes, but sometimes predictability can be unpredictable.
35. RESISTANT CULTURE – ALL ONE STRUGGLE LP


This highly influential crust/grindcore band has been around for a long time, and unlike most others, did not mellow out with age. Their 2010 LP is just as heavy as always, while still incorporating traditional Native American instruments and strong pro-Native American themes.
36. SOOM T & DISRUPT – ODE 2 A CARROT

Glasgow's Desi dancehall darling Sumati Bhardwaj, alias Soom T, is one of my new favorite MCs. Ode 2 A Carrot is her collaboration with producer Disrupt, not to be confused with the Boston crust punk band, on Jahtari Records (named, presumably, for its brand of 8-bit reggae). While I prefer her 2009 Jahtari track "Dirty Money" and her work with Mungo's Hi-Fi, this LP of weed anthems should resonate with you potheads.
37. FORGETTERS – FORGETTERS (DOUBLE 7″)

The newest offering from Blake Schwarzenbach (of Jawbreaker and Jets to Brazil), the Forgetters do not disappoint. Returning from his indie-rock leanings, the Forgetters are great pop punk. The songs on this new record are just as intelligent and danceable as Jawbreaker. Definitely something to pick up if you're a fan of this man's work.